Make connections between school and life through active explorations!
At The Nature Place, we believe that positive, hands-on experiences in nature that are accessible to all inspire meaningful connections and a sense of appreciation and stewardship for our natural world.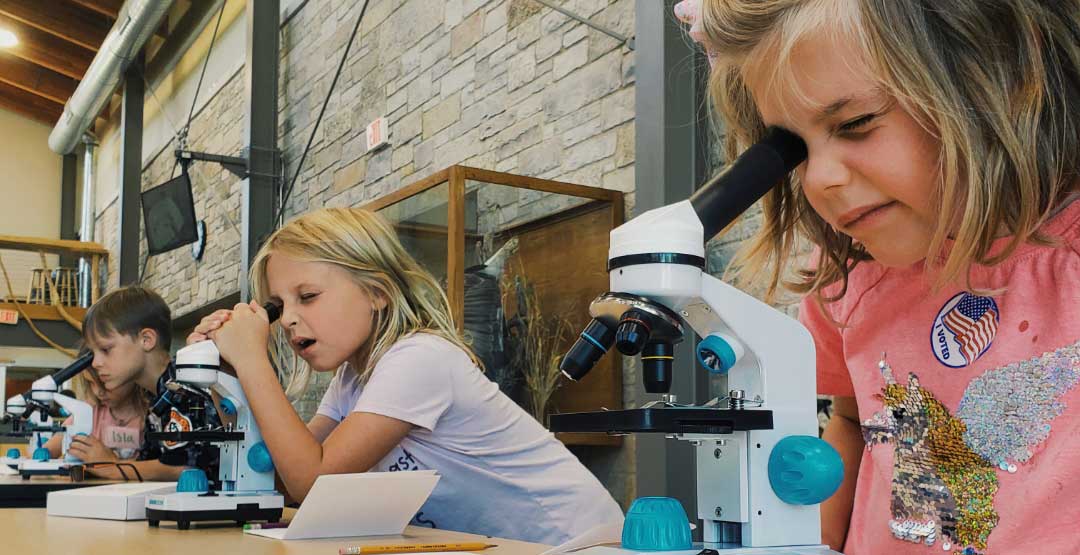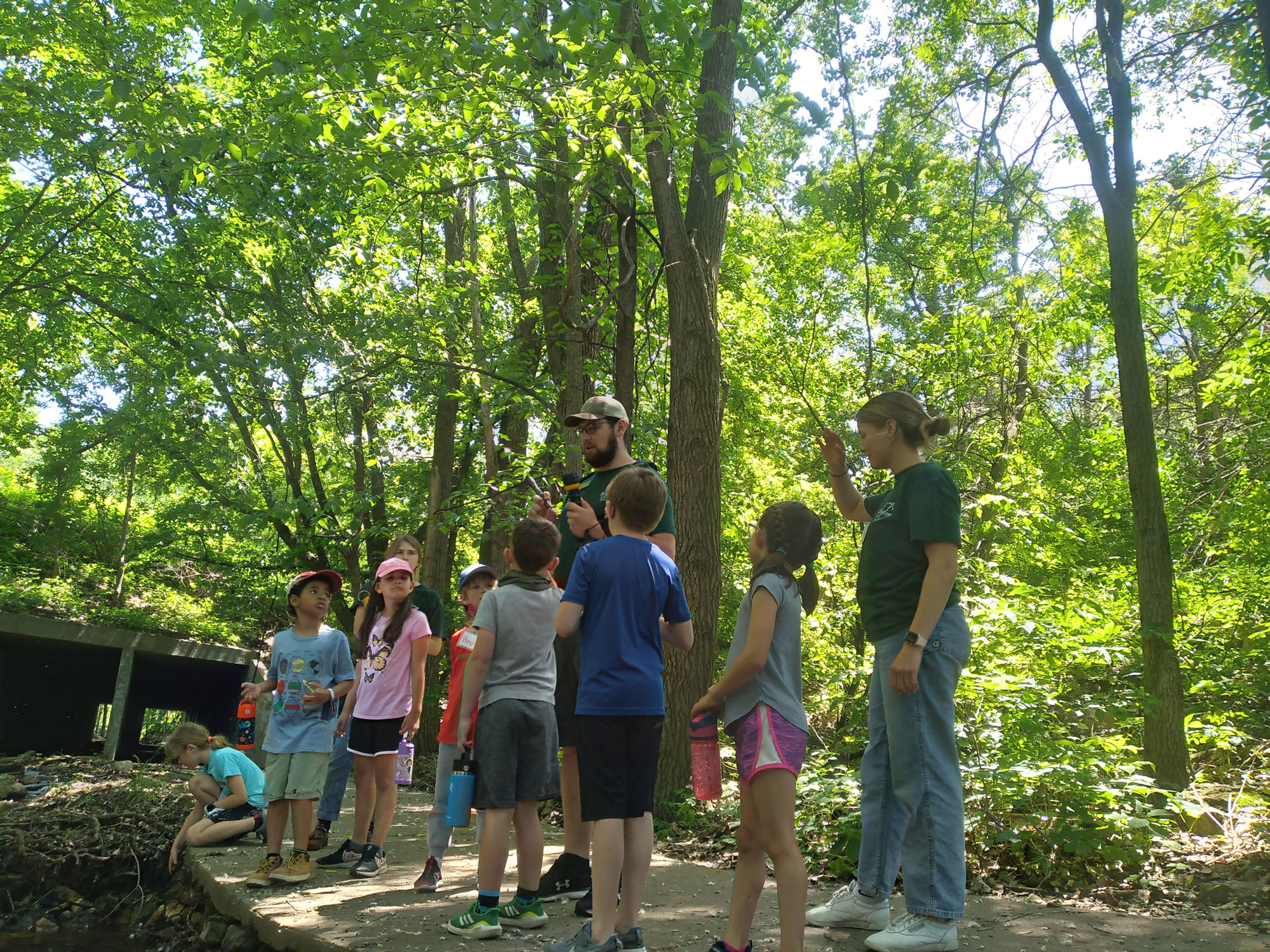 Nature Education Days for Schools at The Nature Place and/or Your School
The Nature Place can bring life to your lessons with interactive explorations.
Whether you are looking to FOSSter an interest in your science unit, create cross-curricular ties with reading, math, history or social studies units, reward your class with an outdoor experience or simply get outdoors – we would love to work with you!
Contact
Cindy Blobaum
Environmental Education Program Manager
Email Cindy or call 608-860-5363
Outdoor Education Programs
Preschool-Kindergarten Programs
Take a Walk on the Wild Side
Discuss signs of the season
Explore habitats using senses
Find and compare natural items - seeds, rocks, feathers, leaves, etc.
Critter Capers
Learn about animal adaptations by investigating artifacts (skin coverings, skulls, etc.)
Meet a live education animal
Includes related book, and a song or fingerplay
Incredible Insects (best done Sept/Oct.)
Learn insect anatomy and life cycles
Catch, compare and identify insects and other arthropods from various habitats (park, forest, prairie, marsh)
During monarch migration (Sept.) tag monarch butterflies (weather and butterflies permitting)
Wisconsin Wildlife
Review basic animal classifications (birds, mammals, amphibians, reptiles, fish, arthropods)
Compare adaptations of local wildlife through hands-on examination of skulls, skins and tracks.
Learn about predator/prey relationships through games and discussions
Let's Move!
- exploration of different types of motion and movement, created by external (weather, earth forces) and internal (animal) actions.
Driftless geology and landforms
Overview of the rock cycle
Introduction to fossil formation and identification
Can include field work at the quarry.
Sunshine and Shadows
Overview of Earth's movements in the solar system
Recording of sun's movement through shadow exploration
Creation of a simple analemmatic sundial
Snowshoeing (conditions permitting)
An active adventure available when snow conditions permit.
Diversity of Life
Choose your focus for learning to find and identify:
Aquatic macroinvertebrates
Birds
Insects (fall only)
Plants
Mapping It  Learn rudimentary skills making and using topographic maps.
Navigation  Introduction to compass and/or GPS skills.
Geology Rocks!  From elemental geology to a deeper experience in understanding the earth - we can cover it for any grade level.
Water Quality Matters! Learn how to assess water quality through biotic and abiotic measurments.
Survival Skills Learn how to prepare and survive the unexpected with hands-on investigations making it real.
Programs available at your school
Animal adaptations
Geology
Exploring a bucket of marsh muck
Others upon request.
GENERAL FORMAT
One or two-hour sessions (depending on age) with maximum of 2 per day
Linked to curriculum, tailored to classroom needs
Group size limited to maintain low naturalist/learner ratio.
To reserve your day and time for any program or if you have questions, contact
Cindy Blobaum 608-782-2494 x234 or email cindy.blobaum@natureplacelacrosse.org
Fees:
Onsite programs - offered Sept. 15, 2023 - June 5, 2024
$75 for 1 hour program at TNP for up to 16 preK - 2nd grade students
$125 for 2 hour program at TNP for up to 28 3rd - 12th grade students
At your site programs  - offered Nov. - March
mileage fees added for programs over 15 miles from TNP
Each program 45 - 50 minutes long
$125 for first program each day, $100 for second program, $75 for each additional program (limit of 5 programs per day).
Programs are reserved on a first-come, first served basis.
More information coming soon in PDF format
"My daughter loved it and we are still talking about it!! It was fun, safe, educational! It was very well organized and planned out."
"The staff were personable and greeted my daughter by name. Lots of creative activities too. I highly recommend this program. We will definitely do it again!"
"My son loved his program and was sad when it was over."