The Nature Place is a state-of-the-art nature center that hosts year-round environmental education as well as the ultimate venue for weddings, parties, and corporate events.
The building includes a large Atrium with three separate rooms, a loft area, views of the marsh and bluffs, all on a sprawling 5-acre property. The Nature Place offers peak and non-peak season Saturday and Sunday wedding packages.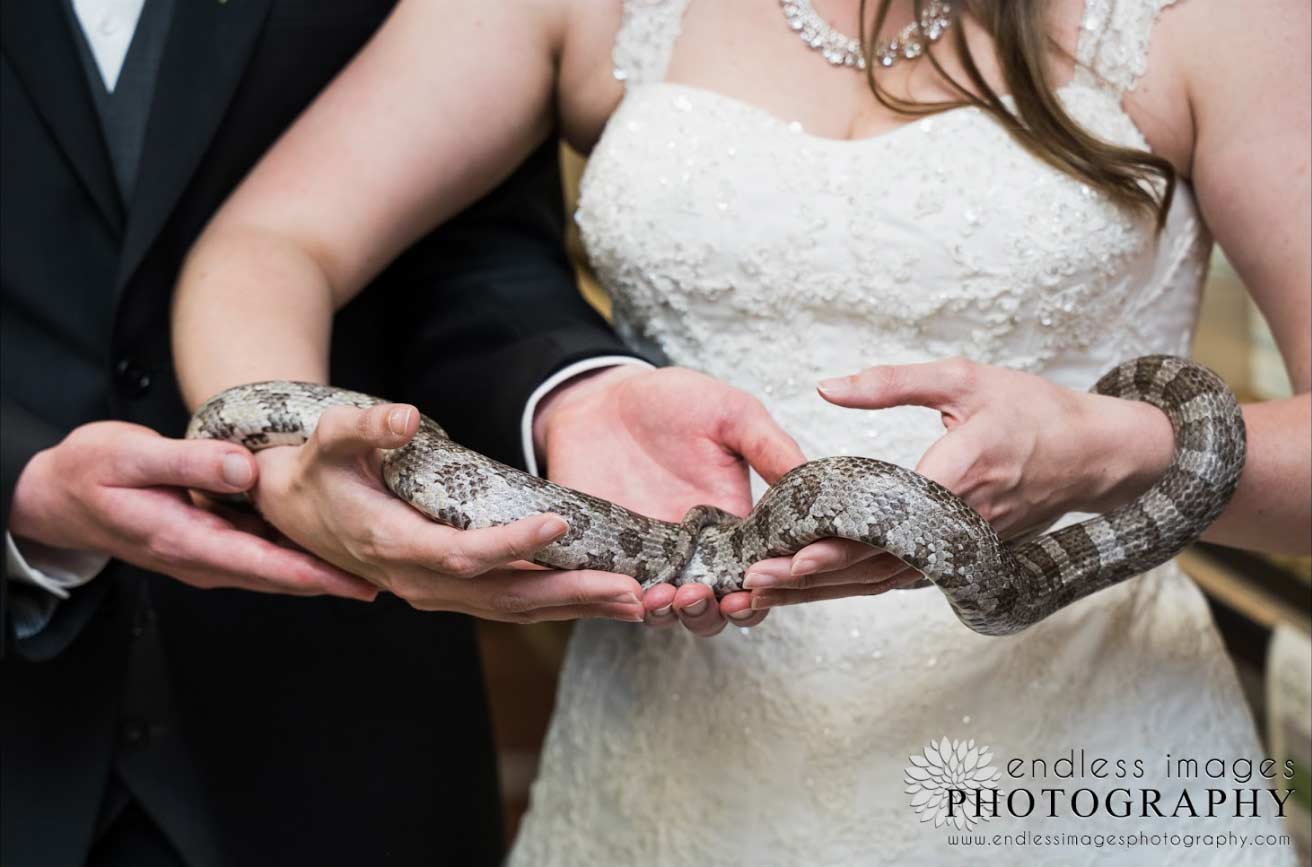 Saturday Weddings: 11am - 1pm, Marshview Room (banquet room) access. 1pm - 11pm, Entire Facility access. Clean up time on Sunday is 8am - 10am.
Sunday Weddings: 11am - 11pm, Entire Facility access. Clean up time on Monday is 8am - 10am, Entire Facility or Marshview Room access (*changes seasonally - ask for more information*).
Access: to the building is restricted to the times listed above. Plan within that time for setup and takedown of the tables and chairs that we provide you.
Rehearsals: may occur within your reserved timeframe or outside of your timeframe for an additional fee (restrictions apply).
Receptions: end at 10:45pm and guests exit the park by 11pm, park closure.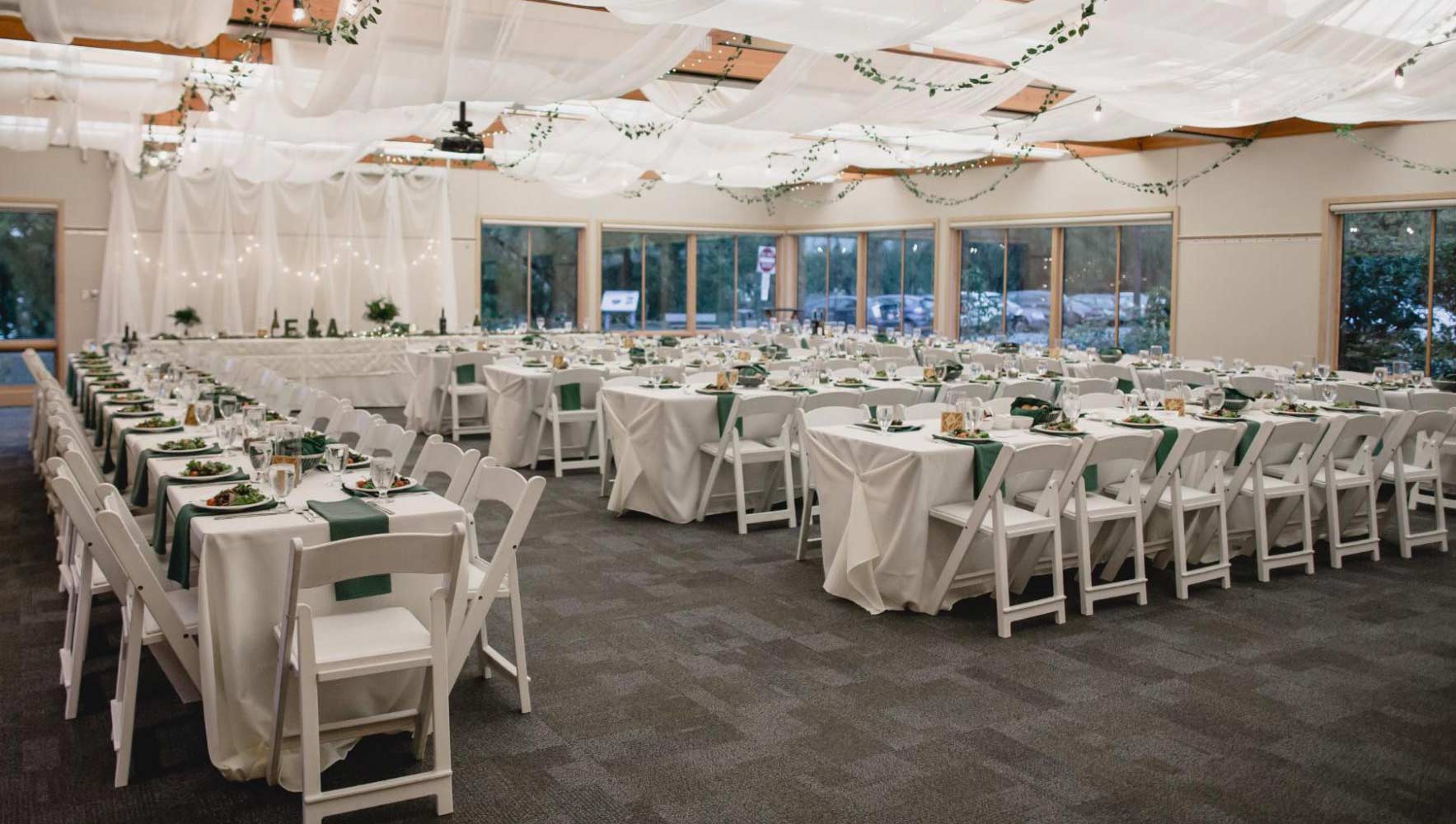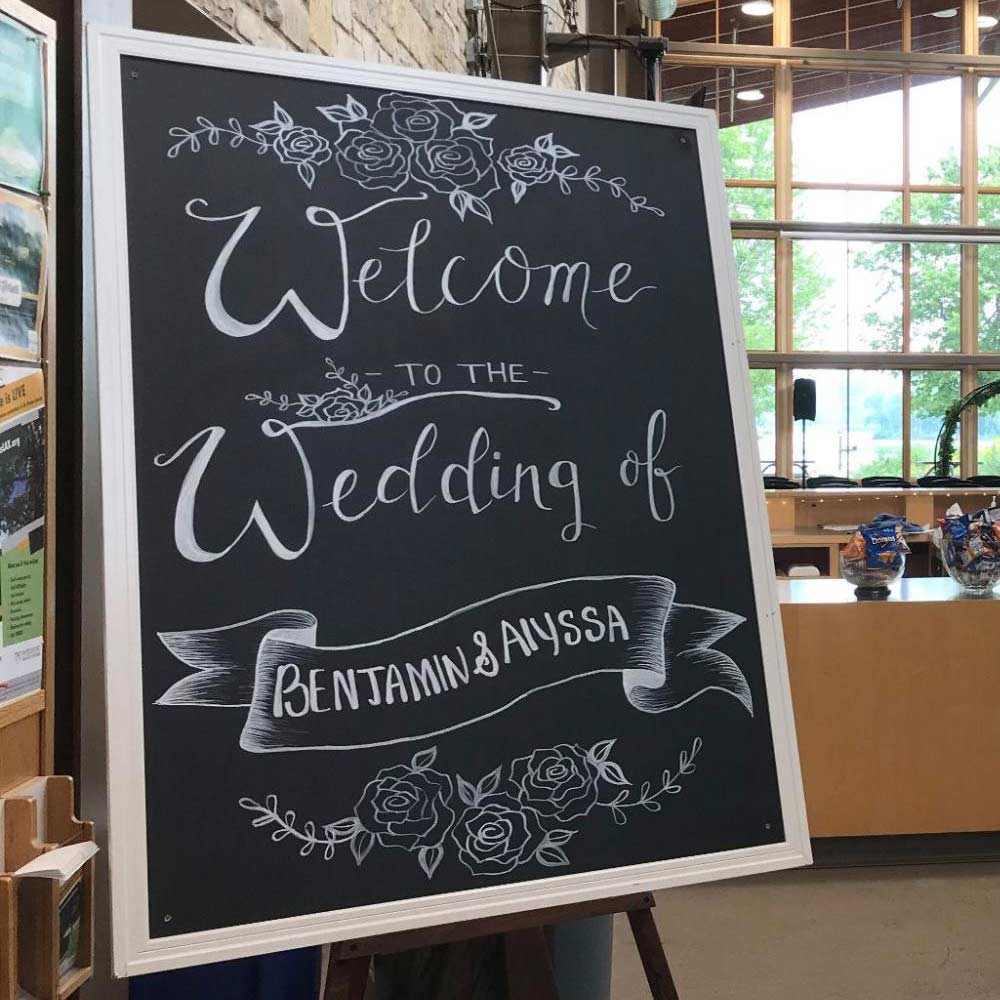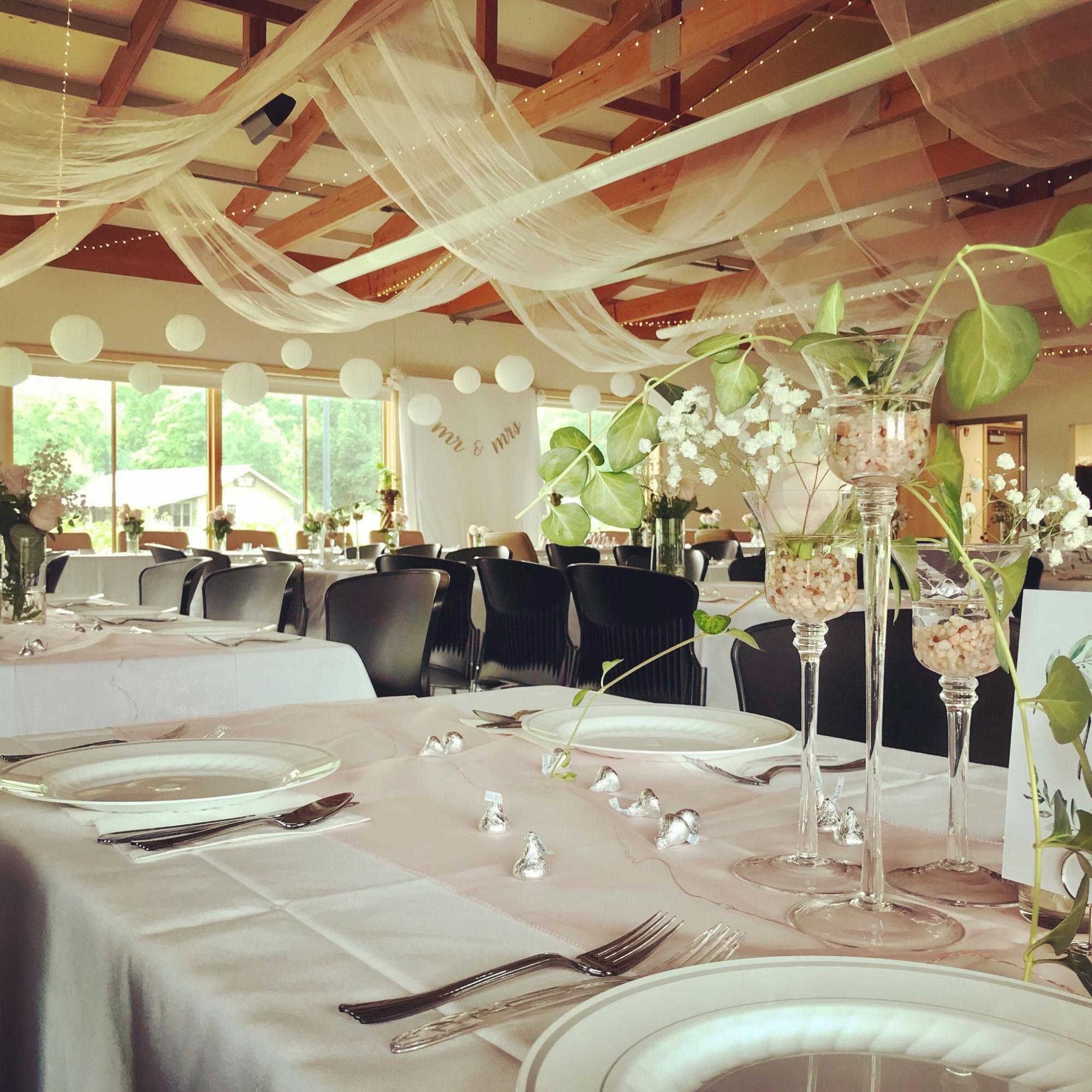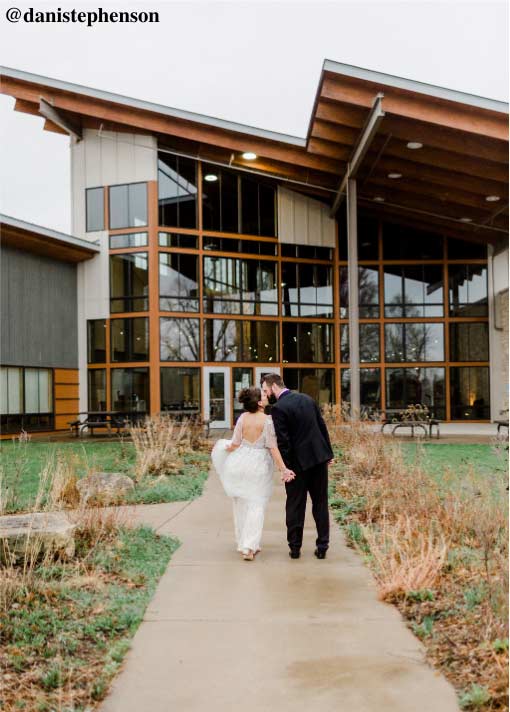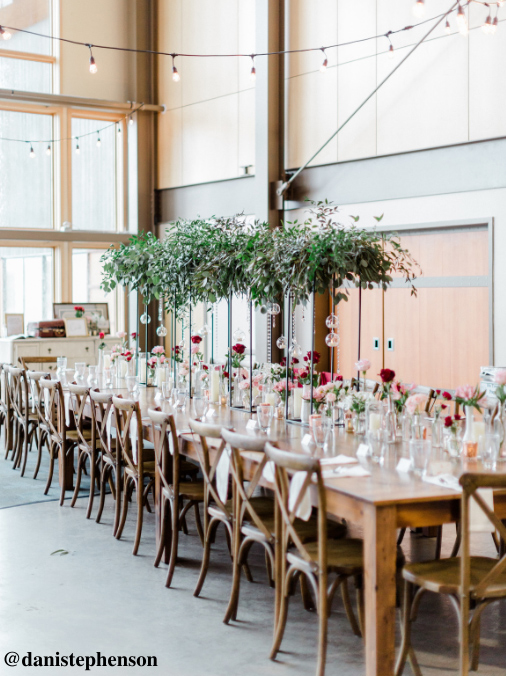 230 chairs, 3 different styles
12 pub tables
24 - 6' x 2.5' wheeled tables
10 - 6' x 2' wheeled tables
Free Wi-Fi
1 Event staff person will be on-site throughout your reservation for facility needs. This includes assisting and guiding your setup process, building cleanliness, emptying trash cans, assisting with our audio/visual equipment, and general building needs
Front desk usage for bar area
Coat rack, easels, extension cords, coffee urns, curtains, microphone, Atrium TV,  podium, and speakers
Access to 5 acres of outdoor park space
Twinkle Lights - $300
Copper strand fairy lights
Includes staircase railing and loft area, front desk, and beams in the Marshview Room
LED lights around tree are up year round so you may use those
Set up and take down service of lights included
Designs may vary
Ceremony Arbor - $100
Black metal ceremony arbor, custom made by local welder
Tulle and flowers are not included
Very customizable
Portable PA System - $75/Day
Includes use of Microphone (on cord)
Bluetooth & AUX for easy playing from your phone or device
Wedding Naturalist Program - $100
The Nature Place Naturalist and live educational animals
1 hour, informal program in the Discovery Room

Additional questions?
Contact:
Erica Black - Facility Rental Coordinator
reservations@natureplacelacrosse.org
608-782-2494 ext. 233
"Myrick Park was the perfect place for us to get married! As two people who appreciate the beauty of La Crosse but wanted to be close to downtown the location was ideal. We also appreciated the "hands off" nature of the building - it allowed us to decorate as we wished, use the caterer of our choice, and overall make it our own day. Finally, the cost to use the venue was so reasonable and we love the mission of The Nature Place. We recommend The Nature Place to anyone looking for a unique option in La Crosse!"
- Hannah Olevson, 2022 Bride
"Just wanting to reach out and say thank you for all your help and communication leading up to our wedding last month. We really appreciated it. Thank you also to all the staff members who helped on the weekend of our wedding - everyone was very friendly and helpful and that was much appreciated!"
- Alli and Nick Larson, 2022 Couple