This event will be held the first Saturday of every month at The Nature Place. This is a FREE drop-in program! Stop by anytime between 9:30 AM - 11:00 AM. Great for families! Rain or shine! No sign-up required! Each program will feature seasonal topics explored through activities such as games, stories, outdoor exploration, and play. Meet some of our live animals too! Adults must accompany children. ​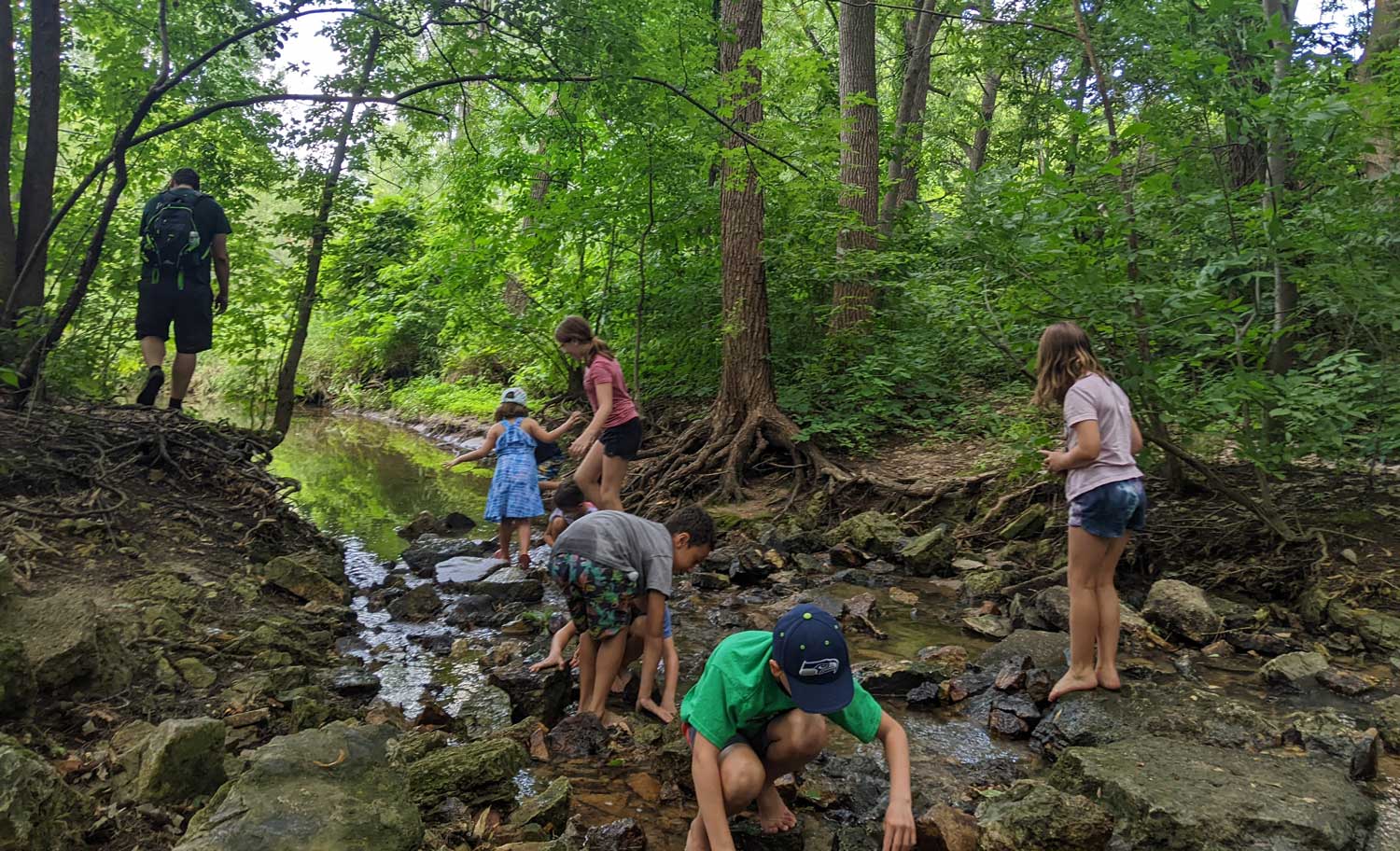 A 6 week nature-based exploration group for children ages 2 - 5 plus a caregiver!
Each week includes a seasonal theme for touching, doing and learning using real nature artifacts, a simple craft, story, outdoor exploration time and more.
Group size is limited to 12 pairs, costs $55 for the six week series ($49 for each additional child) and preregistration is required.
Winter 2024
Tuesdays Jan. 9 - Feb. 13   9:45 - 11 am
Thursdays Jan. 11- Feb. 15   9:45 - 11 am
Wander around the La Crosse River Marsh or saunter in Hixon Forest with one of our nature teachers. This is not a lung buster or quad quivering hike; it's a mindful walk about experiencing nature for folks of all ages and all abilities. If you never thought hiking was your thing but want to get outdoors, this FREE program with no registration needed is the way to go!
Meet at the south side/front door of The Nature Place on Fridays at 8 am.