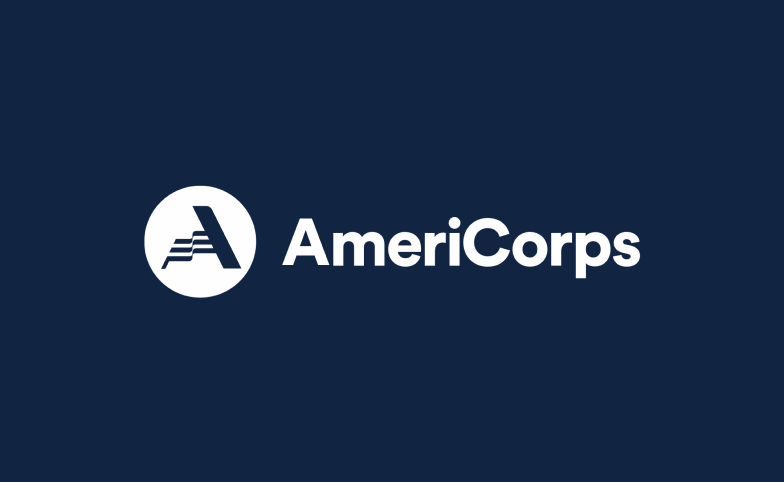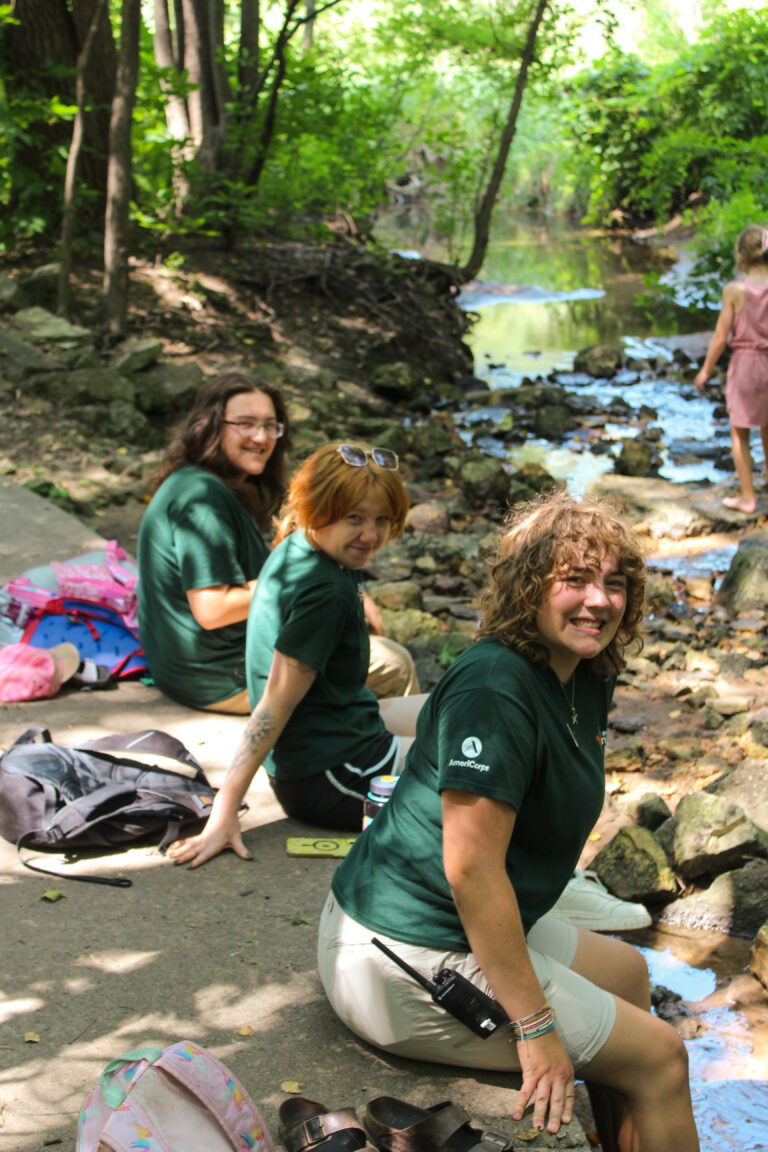 AmeriCorps is a federal agency that funds organizations to make positive impact in communities by enrolling more than 200,000 individuals every year. AmeriCorps members serve directly with nonprofit organizations to tackle our nation's most pressing challenges. AmeriCorps focuses on six key areas to make an impact: Education, Economic Opportunity, Disaster Services, Environmental Stewardship, Healthy Futures, and Veterans & Military Families.
The Nature Place, under the WisCorps umbrella, is awarded AmeriCorps grant funding through our State's AmeriCorps Commission called "Serve Wisconsin". AmeriCorps member positions at The Nature Place are focused on the key area of Environmental Stewardship. Pictured are three AmeriCorps members serving at The Nature Place as Environmental Educators spending time at the creek with the summer camp kids. Environmental Educators at The Nature Place are responsible for planning, coordinating, and leading nature themed summer camps. These nature teachers play crucial part in educating the next generation about all things nature!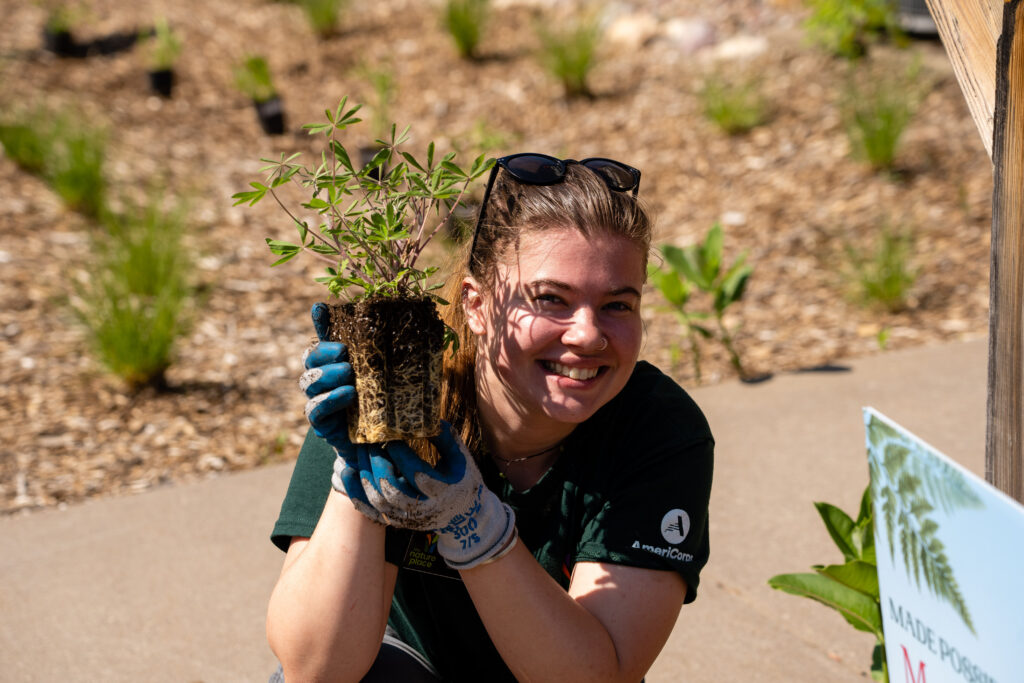 The Nature Place also has AmeriCorps members serving on the Visitor Services and Community Program teams. Pictured is Veronica Sannes, the Gardens and Grounds Assistant on the Visitor Services team, working on the Bluffview Garden renovation at The Nature Place. The Visitor Services AmeriCorps members are responsible for maintaining the gardens, creating educational plant-focused materials, and enhancing the visitor's experience.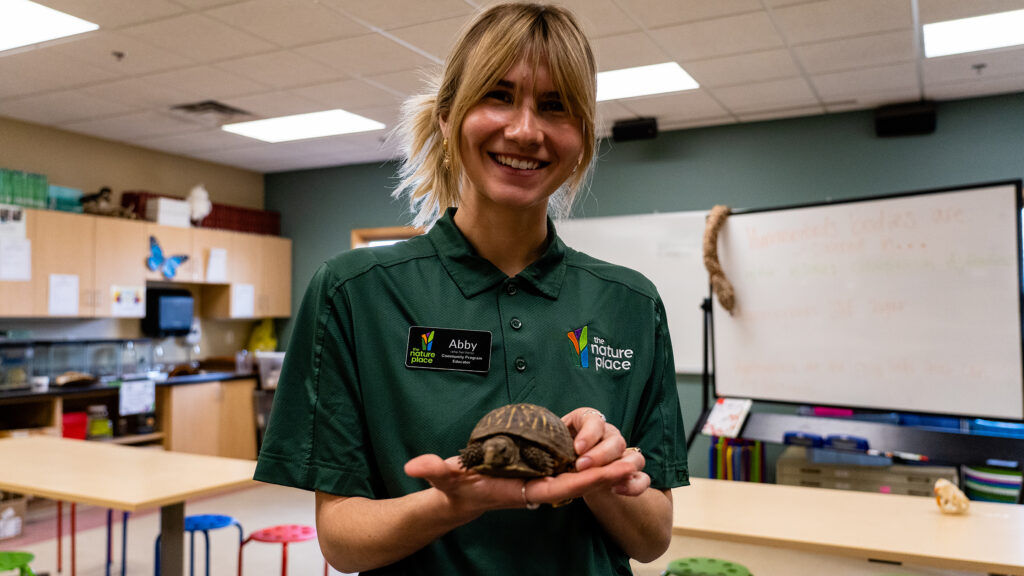 Abby Friell (pictured) is the AmeriCorps Member who is part of the Community Program team. Abby's service includes planning, organizing and leading nature-focused events with various community partners. The Community Program AmeriCorps member position is a great opportunity to make a positive impact in the local community.
AmeriCorps positions provide professional networking opportunities, mentorship, and experiences to help grow your career. As an AmeriCorps program, we are able to offer special benefits to the members who serve with us, such as a living stipend, a health insurance option for year-long term Members, and an Education Award upon successful completion of service to help pay for future schooling or student loans.
The Nature Place offers 1 year AmeriCorps terms (Sept – Aug) and summer terms (late May – August). Members pictured above finished their service in August. Stay tuned to meet our incoming AmeriCorps members this fall!
For more information, visit AmeriCorps.gov or contact our Director of Administration, Emily Post. For more information on our current AmeriCorps openings, visit natureplacelacrosse.org/jobs.