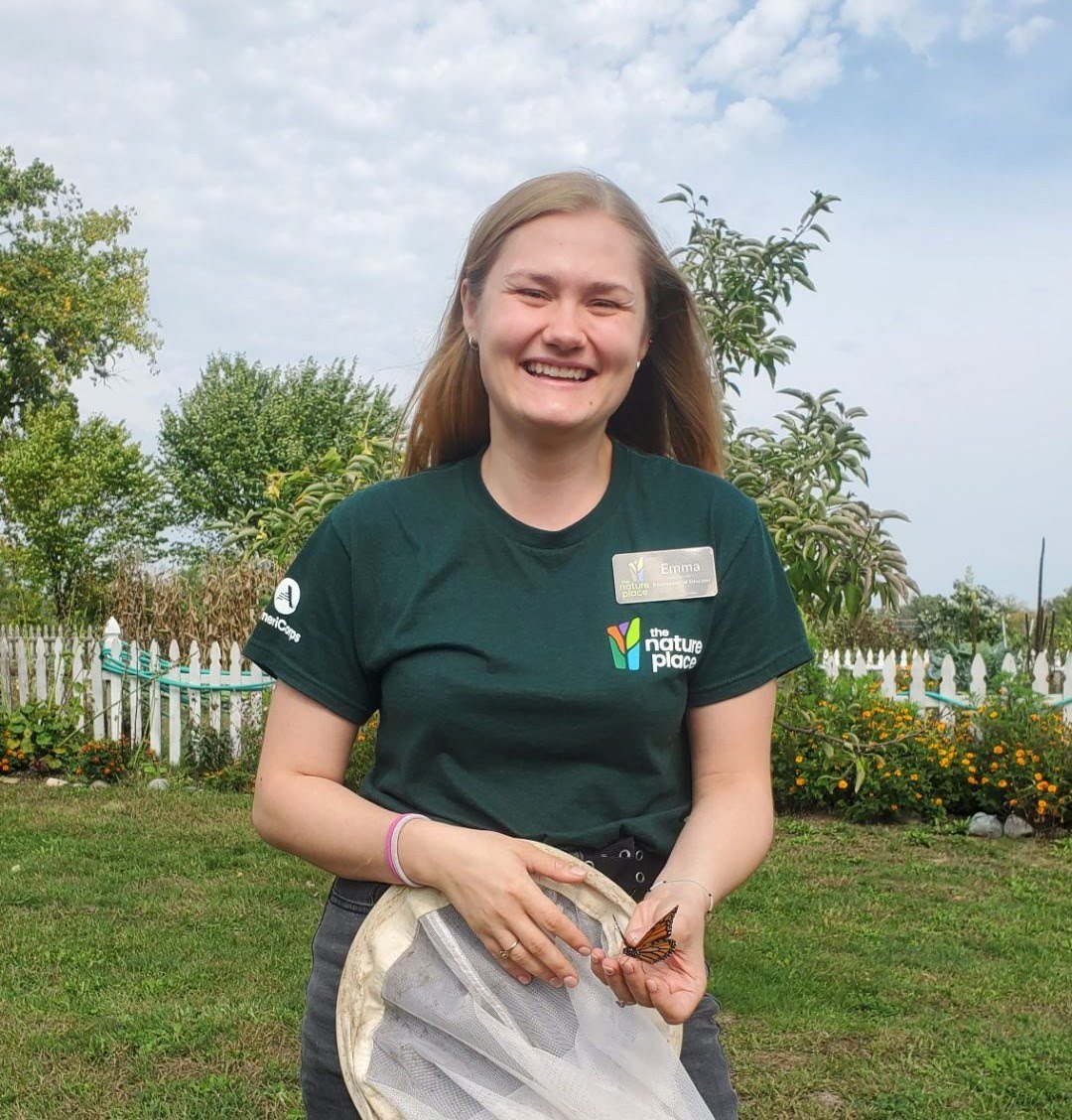 Emma grew up squelching through mud flats in North Carolina and hiking through mountain forests in Virginia. She double-majored in Data Science and Environmental Science at William & Mary, joined a conservation biology research lab, and accidentally became a bird scientist. She continued her research career at UW-Madison, where she earned her M.S. in Forestry and studied how bird population distributions compare to building disturbance in the U.S.
At The Nature Place, Emma hopes to connect her love of science and discovery to her community by creating opportunities for kids to explore the nature right outside their doors.
In her free time, Emma likes to take her dog, Basil, on walks, where they both get very excited about looking at ducks. She also likes to play Dungeons & Dragons and go swing dancing.