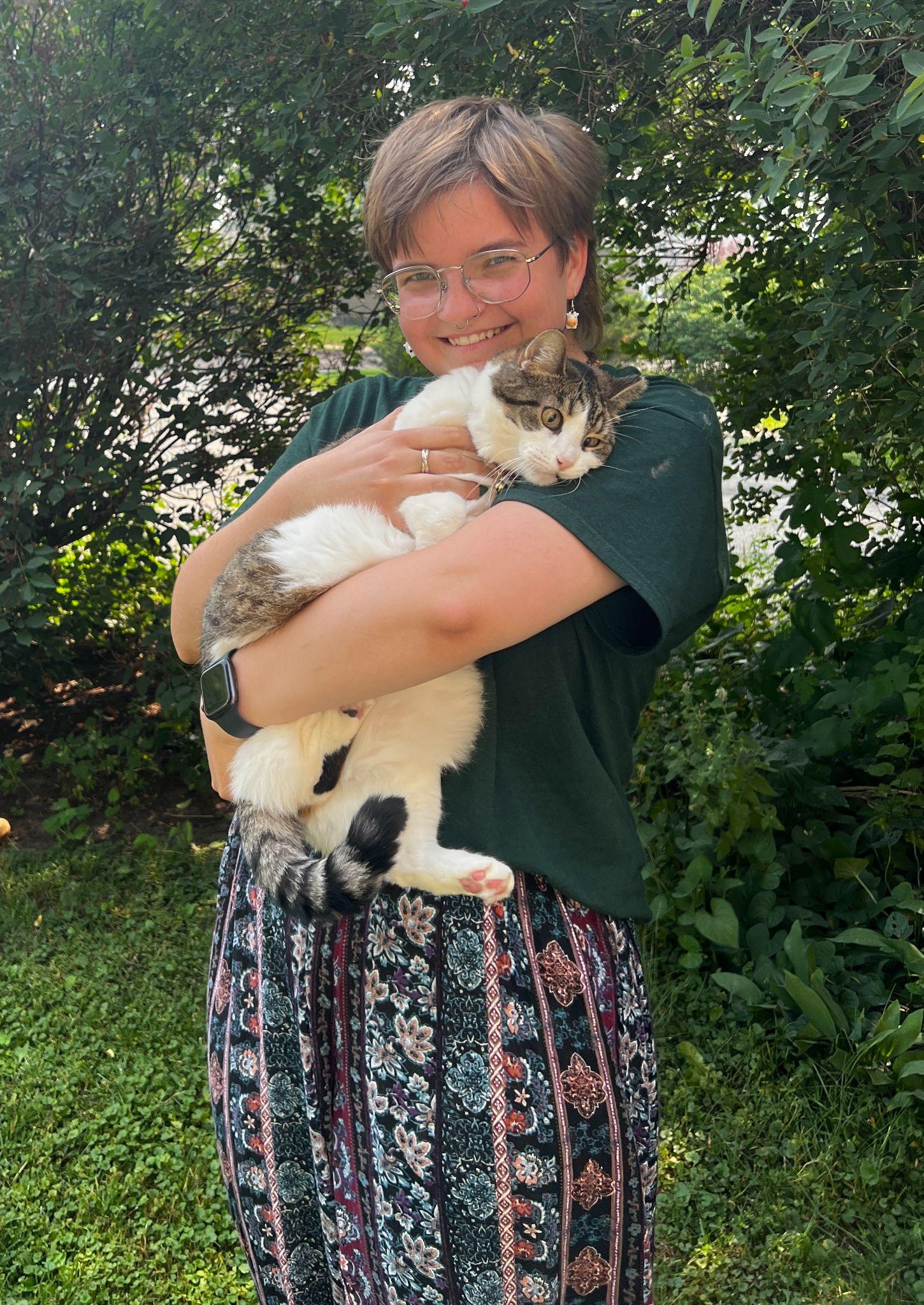 Evalynn grew up in the Driftless area, where she was able to make a connection with nature. She spent her childhood playing with crawdads in creeks and exploring the bluffs around her. As she got older, she became more passionate about the intersection of the environment and social issues. Now, she is about to start her second year at the University of Wisconsin-La Crosse, where she is majoring in both Sociology and Spanish.
Evalynn hopes to do something with public policy and/or social justice in the future. She came to WisCorps to share her love for nature and to help kids make connections in their local environments.
In her free time, she enjoys hiking, hammocking, and spending time with her two cats, Potato and Sippy.